Don't miss out on any of the latest must-haves trends.
You have 14 days once your order has been shipped. No fees AND no interest. So try before you buy and pay later, it's as simple as that! You're SO welcome.
How do I use Klarna?

Add your items to your bag and go to the checkout as normal.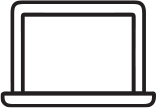 Select Klarna as your payment option–no need to create a Klarna account.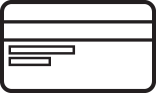 Place your order and you're done! Klarna will send you an invoice once your order has been shipped, giving you 14 days to pay.
What you need to get started:
A DKK bank account
Be 18 years of age or older
A DKK residential address
Having trouble paying with Klarna?
If you have any trouble placing an order with Klarna, it could be due to one of the following reasons:
Klarna may not have been able to check your details using the billing address you provided. You'll need to make sure that your billing address is the same address that your bank/credit cards are registered to.
If you haven't used Klarna before and you're shipping to a different address to your billing address, the payment may be declined.
You may have missed a required field at the checkout, such as filling in your Date of Birth.
You may have outstanding payments on previous Klarna invoices.
Please note that Klarna are an independent payment company and boohoo have no influence over whether your payment with Klarna is accepted or not. If you have any trouble with your order, please contact Klarna Customer Service here
What if I want to return?
Only pay for what you keep. If you return some or all of your order, Klarna will issue you with a new statement as soon as the online store processes your return. If you have an upcoming payment due date – sit back and relax. If there is a delay in the online store registering a return Klarna will issue a new payment due date for the stuff you decided to keep.
Please note that Klarna is an independent payment company and boohoo has no control over whether or not your payment is accepted by Klarna. If you have problems with your order with the payment, please contact the Klarna customer service.
For any more info just click here as Klarna are right on hand for quick and simple, self service solutions.